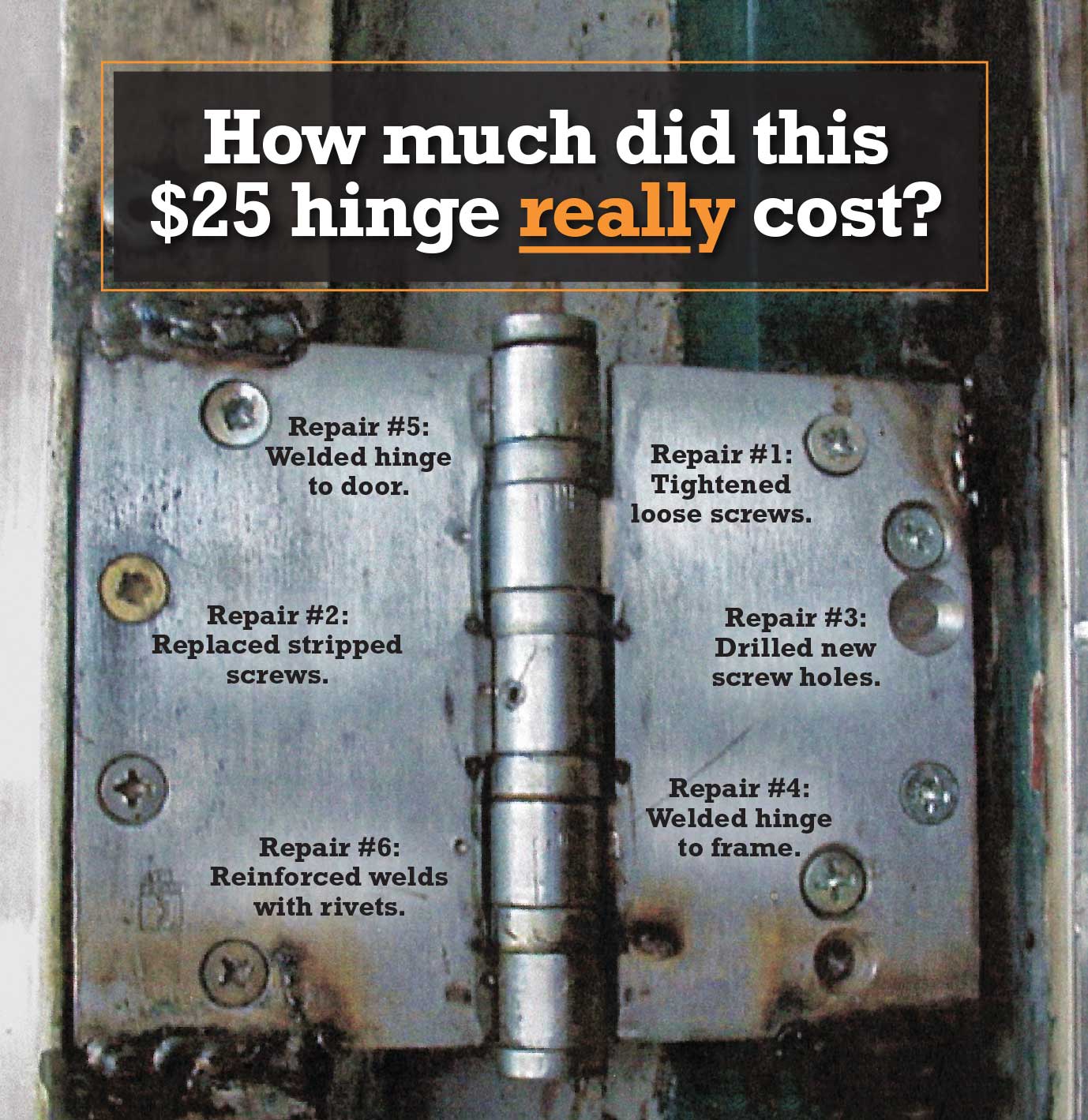 Repeated repairs to a "cheap" butt hinge reveal it as a costly mistake. Install a SELECT geared continuous hinge and you'll end repairs forever or we'll replace it FREE.
25 million open/close cycles in independent testing have proven the durability of SELECT continuous geared hinges. That's why SELECT can offer the industry's only Continuous Warranty™ covering any failure of our aluminum geared continuous hinges with no expiration date.
- Endurance testing on SELECT hinges shows they hold up to decades of heavy traffic. Read more...
- The warranty that never ends for the hinge that never quits.™ Read more...
- Help you qualify for USGBC LEED points. Read more...
About SELECT Products
Since 1990, SELECT Products Limited has manufactured high-quality, architectural-grade aluminum geared continuous hinges for both new construction and retrofit applications. In 2004, we added continuous pin & barrel hinges, including stainless steel, when you need the look of stainless for special applications.