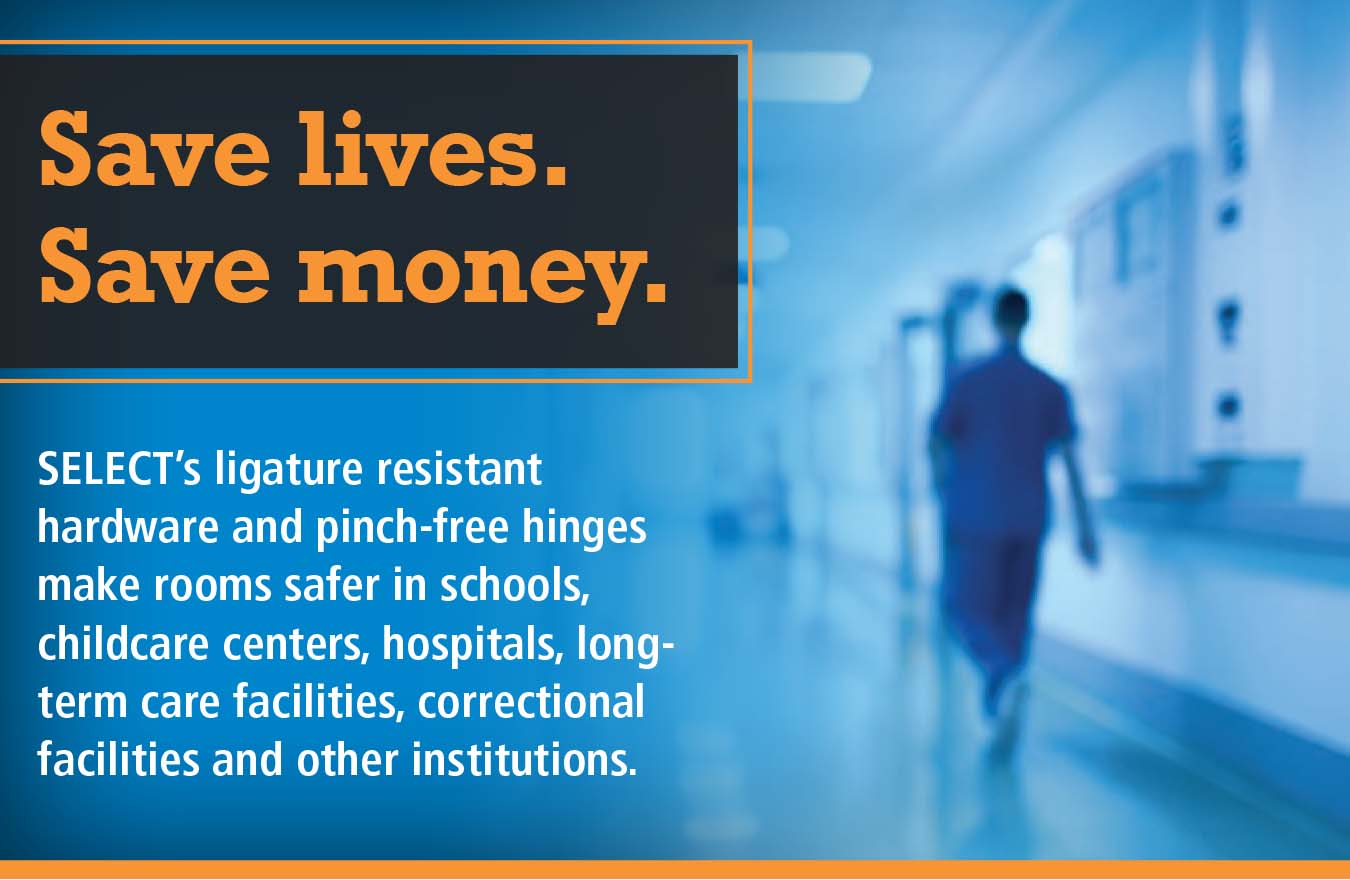 MAKE ROOMS SAFER IMMEDIATELY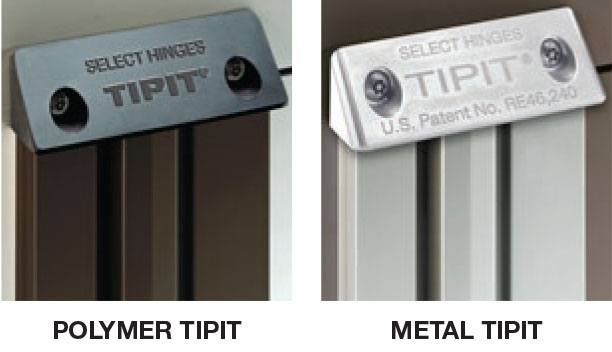 SELECT's patented ligature-resistant TIPIT® adds safety to doorways in new and retrofit applications. The durable aluminum or hightech polymer TIPIT® comes in two sizes and securely fastens to the door frame header above concealed or full surface geared continuous hinges.
The metal TIPIT® LM combined with our SL57 full surface hinge meets patient safety standards. (See www.omh.ny.gov/omhweb/patient_safety_standards/guide.pdf.)
ADD SAFETY FROM THE BEGINNING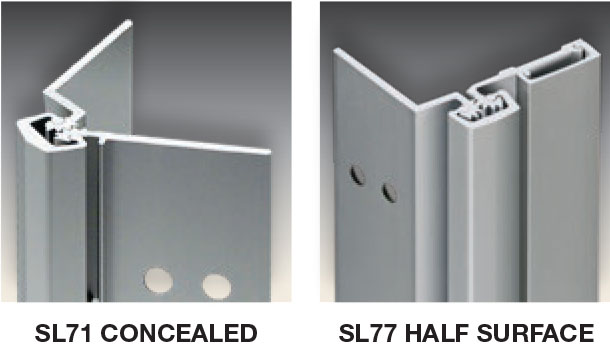 SELECT's "pinch-free" safety hinges help childcare centers, schools, long-term care facilities and other institutions increase room safety.
The SL71 concealed and SL77 half surface geared continuous safety hinges (when used without a frame stop) allow ample clearance between the door and frame on the hinge side. This prevents people from trapping or pinching their fingers between the hinge leaves when the door closes.