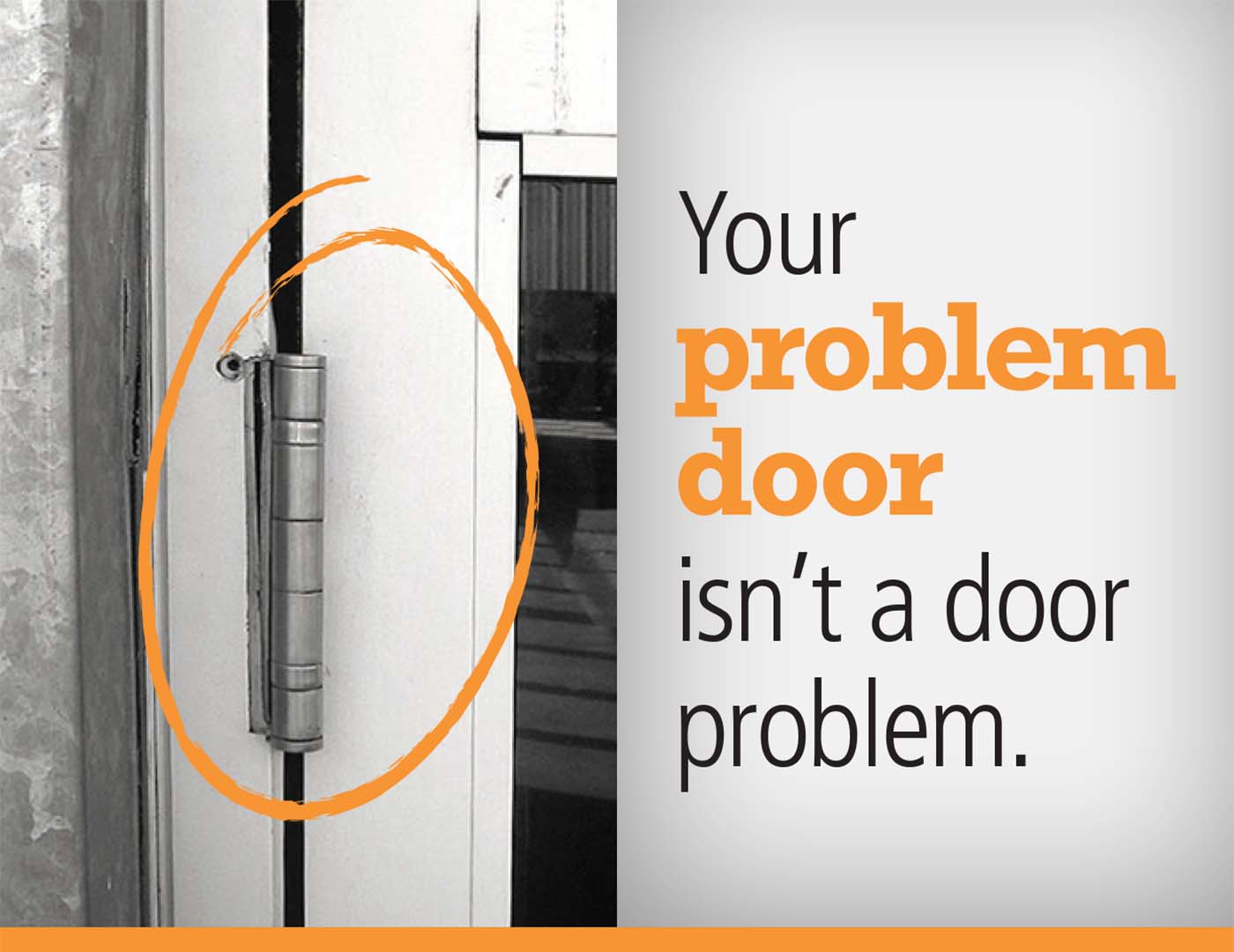 It's not the door's fault. Butt and pivotal hinges wear out quickly on hightraffic entrances, making your door hard to close and compromising security.
Fix your problem door for good.
A SELECT geared continuous hinge distributes stress along the door length, giving it durability proven by more than 25 million open/close cycles in independent testing. That's why it comes with the industry's only Continuous Warranty™ — with no expiration date.