Pin & Barrel Half Surface Continuous Hinges
SL303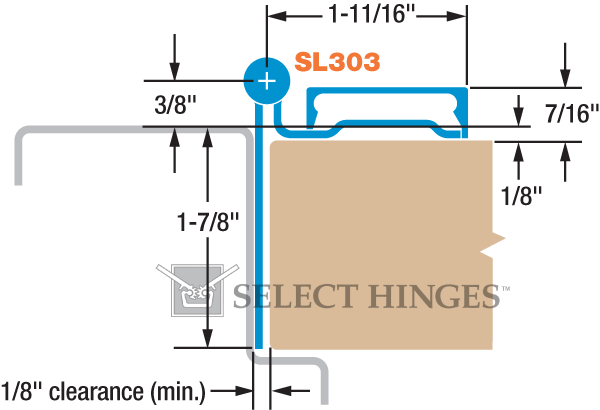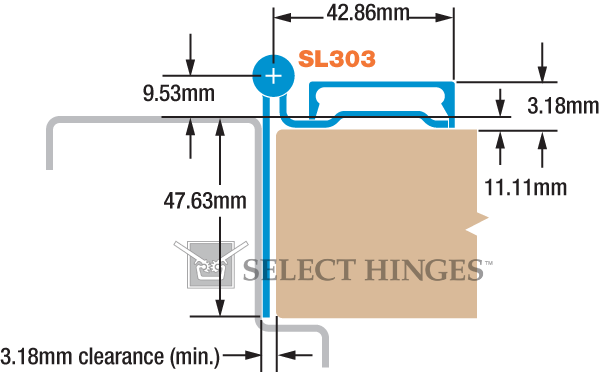 Stainless steel. Mounts on door face and frame rabbett. Tamper-resistant door leaf cover. 1/8" door inset. For 1-3/4" doors weighing up to 600 lb., 48" max. door width.
SL303 pin & barrel continuous hinges are BHMA Grade 1 certified.
Pin & Barrel Warranty
SELECT brand Pin & Barrel Continuous Hinges are guaranteed to be free of defects in materials and workmanship for a period of 25 years. No claims for faulty or improper installation, consequent damages, repairs or back charges will be allowed. This warranty does not cover defects or damage resulting from vandalism, abuse, improper maintenance, improper storage, shipping or handling, alteration or removal of the factory-applied lubricant, anodizing or painting of product in the field.