Swing Clear Geared Continuous Hinge
SL41 HD/LL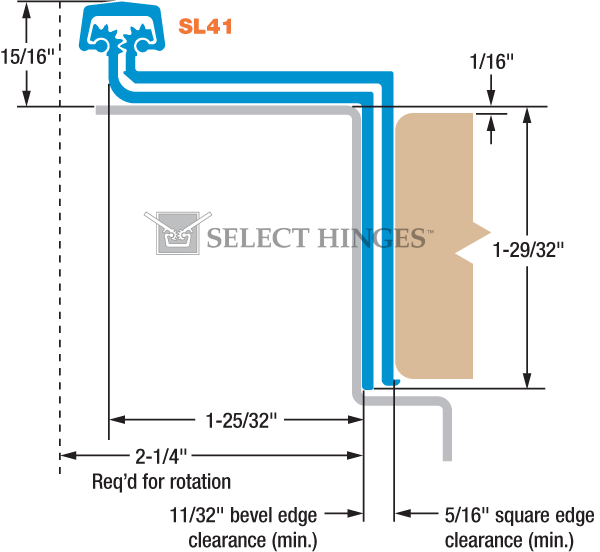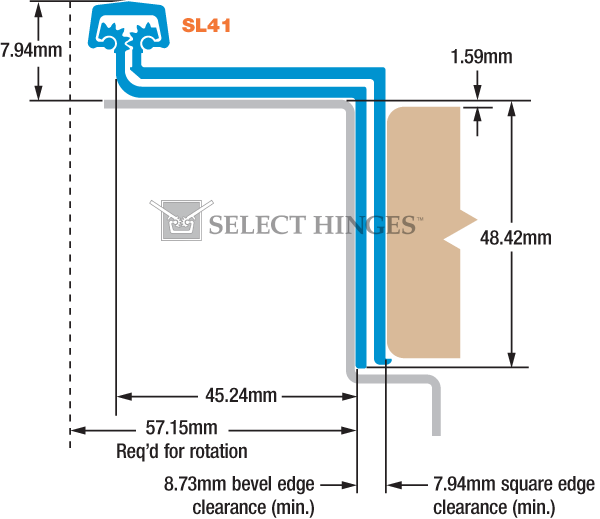 Door edge protector. Requires 2-1/4"57.15 mm frame face for full rotation clearance. 1-1/2"38.1 mm frame face needed for mounting. 1/16"1.59 mm door inset. For 1-3/4"44.45 mm doors.
All SL41 geared continuous hinges are BHMA Grade 1 certified.
Warranty Information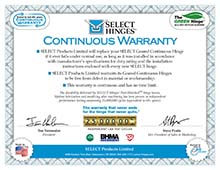 SELECT's Continuous Warranty™ covers any failure of our geared continuous hinges under normal use with no expiration date, as long as they are properly installed. The warranty has no time limit ... it literally lasts forever. If ever a replacement hinge is needed, building owners simply contact SELECT - at any time in the future. No one else in the industry can match it.
Please click here to view SELECT Hinges' warranty for its line of geared continuous hinges.