In conversations I've had with behavioral health and hospital facilities managers, they know that their inpatient entryway doors need to be ligature resistant. But their concerns heighten when The Joint Commission, an independent not-for-profit organization that accredits and certifies U.S. health care organizations and programs, cites them for door safety problems. These risks must be eliminated within 30 days of notification. If the patient safety problem isn't fixed, the facility will face fines and the potential cancellation of Medicaid and Medicare reimbursements. That elimination of funding can and has led to facility closures. So how can they easily bring their entryways in compliance?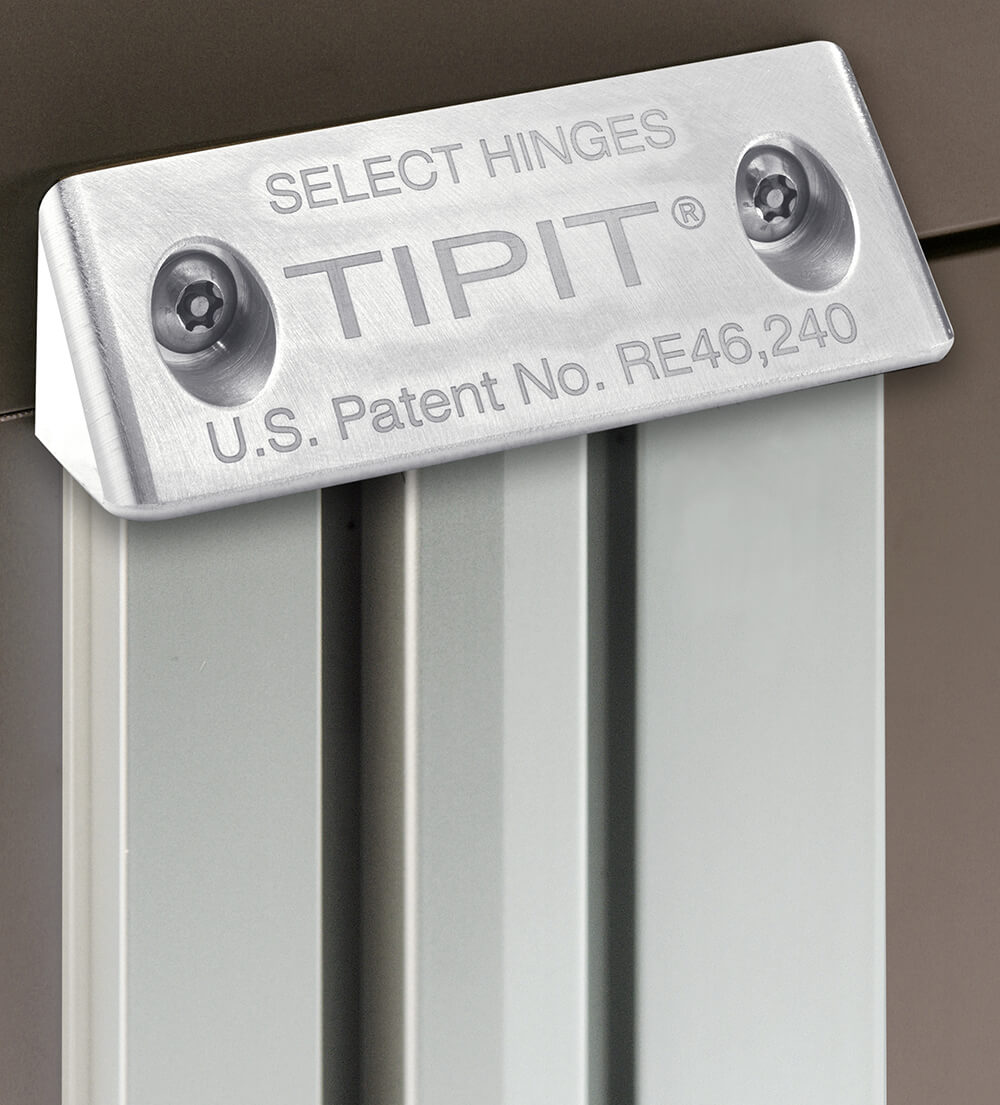 When renovating or building new facilities, architectural specification writers and facilities managers across the country frequently rely on the New York State Office of Mental Health (NYS-OMH) Patient Safety Standards Guidelines. This lists the state's certified materials, fixtures and hardware for use within psychiatric inpatient units. Another commonly referenced source for ligature-resistant products is the Facility Guidelines Institute (FGI) Behavioral Health Design Guide. Most FGI and NYS-OMH listed products will pass The Joint Commission's patient safety assessments.
Recently, the NYS-OMH 20th edition guidelines and the soon-to-be-published FGI guide have accepted the SELECT SL57 aluminum full surface geared continuous hinge topped with the new, patented metal TIPIT® LM hospital tip. When paired together, these two products can make entryway doors ligature-resistant for decades.
The NYS-OMH recommends the SL57 for all inswinging and outswinging doors within inpatient units. It is the only full surface geared continuous that has received the state's highly-coveted seal of acceptance. Made with heavy-duty aluminum, the SL57 is easy to install in new or retrofit applications. It comes with the industry's only Continuous Warranty™ which has no expiration date.
The NYS-OMH exclusively recommends the SELECT TIPIT LM. It is made of durable aluminum and securely fastens to the door frame header with tamper-resistant Torx® security screws. The angle cut TIPIT leaves no exposed edges and can be used on most SELECT or other brands of geared continuous hinges. This TIPIT is exclusively available through SELECT distributors.
Behavioral health or hospital facilities managers who want to avoid citations from The Joint Commission can talk with a SELECT Hinges representative. They can give them more details about how installing SL57 hinges topped with metal TIPITs on all inpatient room entryways will make their doors safer for everyone.